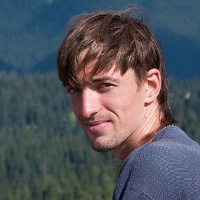 naspeh[at]gmail.com // Yaremche, Ukraine // only remote
I'm a python developer with over a decade of experience in web development. I'm especially strong in back-end development, pretty good in deployment and automation, occasionally I can do modern front-end.
I usually choose fewer abstractions to be closer to the low layer. I'm perfectionist and I like to optimize, automate, improve maintainability of existing code bases.
Between jobs I usually work on personal projects.
I'm proud of
Mailur
– a lightweight webmail inspired by Gmail.
Technologies I've been actively using:

Python since Oct 2009;
PostgreSQL and Redis since Mar 2012;
Git since Dec 2009;
Linux since Jul 2008;
Containers since Aug 2014; (docker a bit, lxc, systemd-nspawn)
Shell scripting periodically since 2011;
JavaScript periodically since 2009;
CSS/HTML periodically since 2006.
Python developer since October 2009
Other Employment History
03.2007 – 02.2009 ArtLab (remote); PHP developer.
11.2006 – 03.2007 Zebra; PHP developer.
Education
2000 – 2005 Dnipropetrovsk National University

Master, Mechanical Mathematics
Additionally
I love my family. I really like mountains and Chinese tea. I've been thinking a lot about meaning of life.
I don't smoke and don't drink any alcohol.