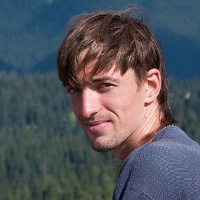 naspeh[at]gmail.com / Yaremche, Ukraine / only remote work
I'm a python developer with over eight years experience in web development. I'm especially strong in back-end development, though I also can help you with front-end part and DevOps stuff. I'm perfectionist, anyway I can work on huge legacy codebase, it should have some beautiful parts at least.
I would like to work in a distributed team on an exciting web service (no games - they usually waste people's time, no advertising - I really don't like ads). I love open source and like teams which aim contributing back to the community.
I'm proud of Mailur – a Gmail-inspired webmail.
More projects are here or on github page.
Technologies I've been actively using:

Python since Oct 2009;
PostgreSQL and Redis since Mar 2012;
Linux since Jul 2008, ArchLinux since Jan 2012;
Git since Dec 2009;
Docker since Aug 2014;
JavaScript periodically since 2009;
CSS/HTML periodically since 2006.
I prefer Werkzeug, PostgreSQL, Redis for web development.
Python developer since October 2009
Other Employment History
03.2007 – 02.2009 ArtLab (remote); PHP developer.
11.2006 – 03.2007 Zebra; PHP developer.
Education
2000 – 2005 Dnipropetrovsk National University

Master, Mechanical Mathematics
Additionally
I love my family. I really like walking and mountains. I've been thinking a lot about meaning of life.
I don't smoke and don't drink any alcohol.